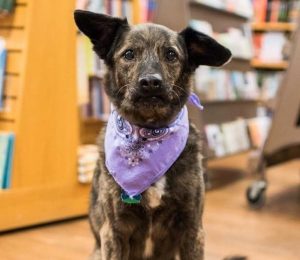 Our Book of the Month is a bit of a departure this month. Fiction books are my guilty pleasure. Guilty in the sense that they were my first love, and they are still the place I escape to– when I have the time. I read so many non-fiction books these days that it's hard to find the time to read a great fiction book.
Last month I was in Nashville, TN, and while I was there I visited the delightful, independent Parnassus Books. I had listened to a story of Ann Patchett and Parnassus Books on the radio several years ago, and I tucked away the name and location in the back of mind telling myself, "If I ever get to Nashville, I have to visit this book store." Check her out on Oprah's Super Soul Sunday segment here.
I love book stores. For me, there is no more magical place. Perhaps that's because I think books are magical. Seriously, how is that people can create entire worlds with nothing but words? If that's not magic, I don't know what it is.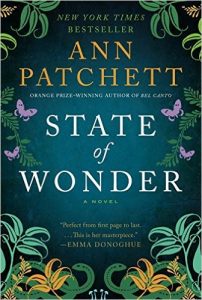 I managed to restrain myself and only buy 3 books! And one of them is the book I'm giving away this month.
State of Wonder is "a provocative and assured novel of morality and miracles, science and sacrifice set in the Amazon rainforest."
I can't tell you what this book is about without spoiling the joy of letting it unfold for you as you compulsively turn each page. This book will grab you from the beginning and keep you enthralled until the very end. You will not see the final twists and turns coming. Or maybe you will, but isn't that part of the fun? Seeing if you can figure it out first?
To enter the drawing, click the button below to subscribe to my newsletter. I'll be giving away 2 copies of the book. One to a giving circle member and one to my newsletter subscriber on May 26th. 2016. If you get an opportunity to visit Parnassus Books and their book store dogs, do it! You'll love it.