Piglet noticed that even though he had a Very Small Heart,
it could hold a rather large amount of Gratitude.
A.A. Milne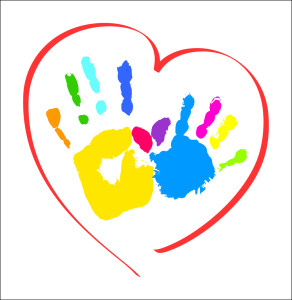 If you want to raise children who are grateful for what they have, then you must teach them gratitude. The most important way they learn gratitude is by seeing you and hearing you practice gratitude. They will learn from your example.
But you may also encourage them to express their own gratitude, and since gratitude can be too abstract of a concept for children to grasp, you can make gratitude a very concrete practice by creating a Gratitude Jar for the house.
A gratitude jar is simply a vessel you fill with short notes to remind yourself about what you were grateful for that day. You can have one gratitude jar for the family or every family member can have their own jar. You can choose a jar that's beautiful all on its own or you can decorate it with markers and colored paper. You can scribble your gratitude note on a scrap piece of paper or you can gracefully write it in colored marker on colored squares of paper that have been cut out using one of those fun patterned scissors that gives the paper a lovely edge.
Are you getting the sense that there's no wrong way to do a gratitude jar? Exactly! Just get a jar and get going on the gratitude.
Each night, the members of the family write down what they are grateful for that day and drop it in the jar. Every month or so, pull out some memories from the jar and read them aloud to remind everyone of all the good things that have happened so far.
Obviously, you don't have to have kids to have a gratitude jar. If a gratitude jar sounds fun to you, go for it!
Try this…
1. Find a jar that you can use for your Gratitude Jar.
2. If you're a crafty person, feel free to decorate your jar; otherwise, just grab a marker and write "Gratitude Jar" on it.
3. Place a stack of papers and a pen next to the jar.
4. Find a time at night- after dinner, before bed, and write a note about what you were grateful for today.
What are your favorite ways to practice gratitude with your children?