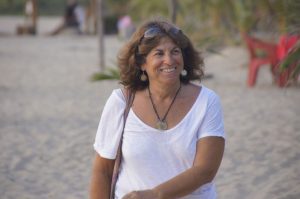 It's been almost 3 years since my mother passed away from Glioblastoma Multiform. She was perfectly normal and healthy. Nearly overnight, she lost the ability to read and write. She didn't know the season, the year, or the president of the United States. Within 10 months, she died.
Like many people who've lost a loved one, the holidays and birthdays are hard. Even 3 years later. In case you are someone who is coping with this type of loss, I thought I'd share with you what works for me.
Talk About It
First, I talk about it. How you talk about it will depend on you. For me, it meant writing and speaking. Just two months after her diagnosis, I blogged about our Thanksgiving. Thanksgiving was always a holiday that held a special meaning for our family, and I needed to share that. Click here to read https://changegangs.com/a-terminal-thanksgiving/.
During the course of her illness, I met weekly with a group of women where I could show up sad and angry and not have to apologize for it or hide it. These amazing women provided the unconditional support I needed to show up strong and present for my mom and my family the rest of the week. I don't know how I would have made it without them.
Just about a month before she passed, it was Mother's Day, and so I wished her the Happy Mother's Day I wish I would have always given her: https://changegangs.com/happy-mothers-day/
After she passed, I kept on blogging. At Christmas, I talked about the best gifts she gave me. http://www.livinggenerouslyeveryday.com/the-best-gifts/. And I paid tribute to her love of music. Read "My Mom In Music"
During this time, I was also writing a book. So, my mom appears through out 365 Ways to Live Generously: Simple Habits for A Life That's Good for You and for Others.
And I can't forget to mention my Toastmasters group. I wrote a speech called the Power of Regret that honored my mom and inspired people to seize the day. I ended up participating in a speech competition, and the process of refining this speech, delivering it over and over again, and sharing my mother's spirit with other people was an incredibly powerful healing experience. You can watch it here: https://www.youtube.com/watch?v=hCGx4cxbxD8
I would encourage you to talk about your loss, too. You can talk about it in person, in writing, or in speeches. You can talk about it privately or publicly or with a few trusted friends. How ever you do it, do it. Our grief needs to be spoken. Our stories need to be shared. Our lessons need to be revealed. Our losses need to have meaning.
Incorporate Your Lost Loved One
Secondly, I think it's important to recognize the holidays and birthdays with special rituals that give you an opportunity to honor and talk about your lost loved one. For Christmas, we put out a plate at the table for mom. For her birthday, we cook her favorite meal. For Dia De Los Muertos, I do a small alter with her picture, a candle, some flowers on it. Even though she's gone, these small rituals make me feel like she's still with us and still a part of my life.
Wishing you all a happy Mother's Day.