For the past 4 years, I've been living in Augusta, GA. But my husband is out of the army, and we decided to move back home to Colorado.
I've always felt that I lived a modest life. We lived in a 1,200 sq ft 2 bedroom duplex. How hard could moving be? Well, I've had to admit that I have more stuff than I thought I did. It seems that stuff accumulates and hides. It gets tucked into corners, at the back of cabinets, and under beds. It turns out that I have a lot of stuff. In fact, my life weighs 5,460 pounds and fits into 165 boxes.
Willpower isn't there for you when you need it most for 3 possibles reasons: you've drained it by making too many decisions, by being physically stressed, or by being emotionally stressed. Well, I discovered first hand that moving is willpower's perfect storm.
Too many decisions

Moving involved hundreds of decisions. Let's begin the logistics of dates and what needs to start when in order to be done in time. But it doesn't stop there, because moving is nothing but decision making. Do I keep this? What box does this go in? How does it get wrapped? What needs to come with us in the car and what can go in the truck? What needs to be packed last because we might still need it?

Barbara Hemphill writes, "Clutter is postponed decisions," and as I kept making the next easiest decision to make, I was left with harder and harder decisions. At one point in time, I just looked around in exasperation saying, "How is there still stuff left in the house? Where is it coming from?" Well, I'd been postponing those decisions for years. Instead of throwing something out, I just put it somewhere out of the way. Now the day of reckoning had arrived, and I must decide.

Physical Stress

I had the bright idea that we paint the other side of our duplex before moving, so we spent 3 whole, long, hot days painting the ceilings, walls, and trim. It was physically draining. Plus, I lifted a lot of boxes and moved a lot of furniture. My body hurt.

Emotional stress

Moving is an emotional process. I hated saying goodbye to friends. I absolutely adored my little house and part of me didn't want to leave it. Plus, we still had loose ends. Outstanding health insurance and income issues caused elevated uncertainty and stress.
Results
We ate a lot of take out: pizza and subs and burgers.
We stopped exercising or doing anything else that felt like an "extra" or "optional" activity.
I stopped caring. If I wasn't sure if it was worth keeping, if it was too hard to pack, my default decision was throw it out.
I made bad decisions. Could I have made more donation piles and made another trip to Goodwill? Yes. Actually, no. I was too wiped out. I didn't have the energy. It went into the trash.
My husband and I had more than our usual disagreements and raised voices.
We were burnt out. Physically, emotionally, psychologically. The 3 weeks that made up the pre-move preparation, actual moving, and then unpacking were a whirlwind that left us with just the time and the energy to survive. Fortunately, we are on the other side of the chaos, and we are back to having a normal schedule and routine.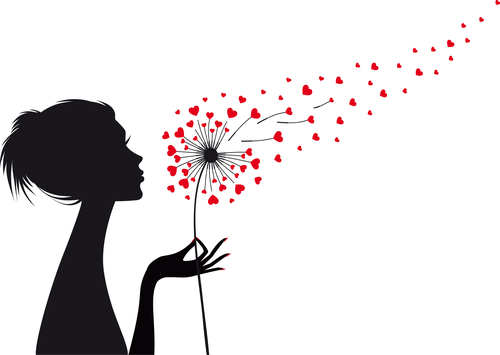 There are periods in life when you'll be in the middle of a storm, but if you're living in a constant state of willpower overuse, physical, and emotional stress, you may find that you, too, are not making the best decisions or taking as good as care of yourself as you could. As a result, your well-being and your relationships may be impacted. If that's the situation you find yourself in, then I hope you'll put on your detective hat. What do you need more of or less of to find your way out of the storm?
The next Best Life Boot Camp launches September 7th, and it's a great tool for helping you answer those questions. To be informed when you can enroll, pop over to Best Life Habits and request the 7 Habits Of Happy, Healthy, Productive People, And How You Can Stop Being Tired & Stressed, Too. You'll be automatically notified when you join!