I have always thought of Christmas time, when it has come round, as a good time; a kind, forgiving, charitable time; the only time I know of, in the long calendar of the year, when men and women seem by one consent to open their shut-up hearts freely, and to think of people below them as if they really were fellow passengers to the grave, and not another race of creatures bound on other journeys.

Charles Dickens
What are Saturdays good for? Sleeping in. Eating pancakes. Drinking coffee. Running errands. And what about a little bit of inspiration and personal growth?
Announcing…. "Saturdays With Sharon"
Each Saturday at 2pm EST, I'll be live on Facebook with a weekly dose of inspiration and strategies for living your best life.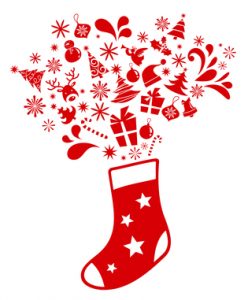 This Saturday, I'll be talking about holiday giving. We'll cover topics like…
Why you should can the canned food drive this year – and what to do instead.
Tips for donating clothes and toys so children are happy to receive your gift and not ashamed
How to involve your children in your family's philanthropic activities.
And I'd love to hear from you about your holiday philanthropy. How do you incorporate service and generosity into your celebrations? You can either join me live to share your tips or contact me and I'll share them with the group tomorrow afternoon.

TO JOIN ME LIVE ON FACEBOOK: Go to https://www.facebook.com/livinggenerouslyeveryday/. 'Like' the page and then click the down arrow next to the 'Liked button' and turn notifications on. Be ready to watch at 2 pm U.S. EST on that page.